In questi lavori, come avvenuto in parte in quelli del 2001, foto di concerti diventano mezzo per nuove immagini pittoriche. In questo caso, però, le immagini negative degli scatti si trasformano quasi in degli acquerelli astratti dalle forme caotiche e indefinite accentuate, anche attraverso l'uso di colori contrastanti, dall'essere messe in rapporto con figure geometriche caratterizzate da contorni definiti e colori piatti.
In these works, as happened in part in those of 2001, concert photos become a means for new pictorial images. In this case, however, the negative images of the shots are almost transformed into abstract watercolors with chaotic and indefinite shapes accentuated, also through the use of contrasting colors, from being related to geometric figures characterized by defined outlines and flat colors .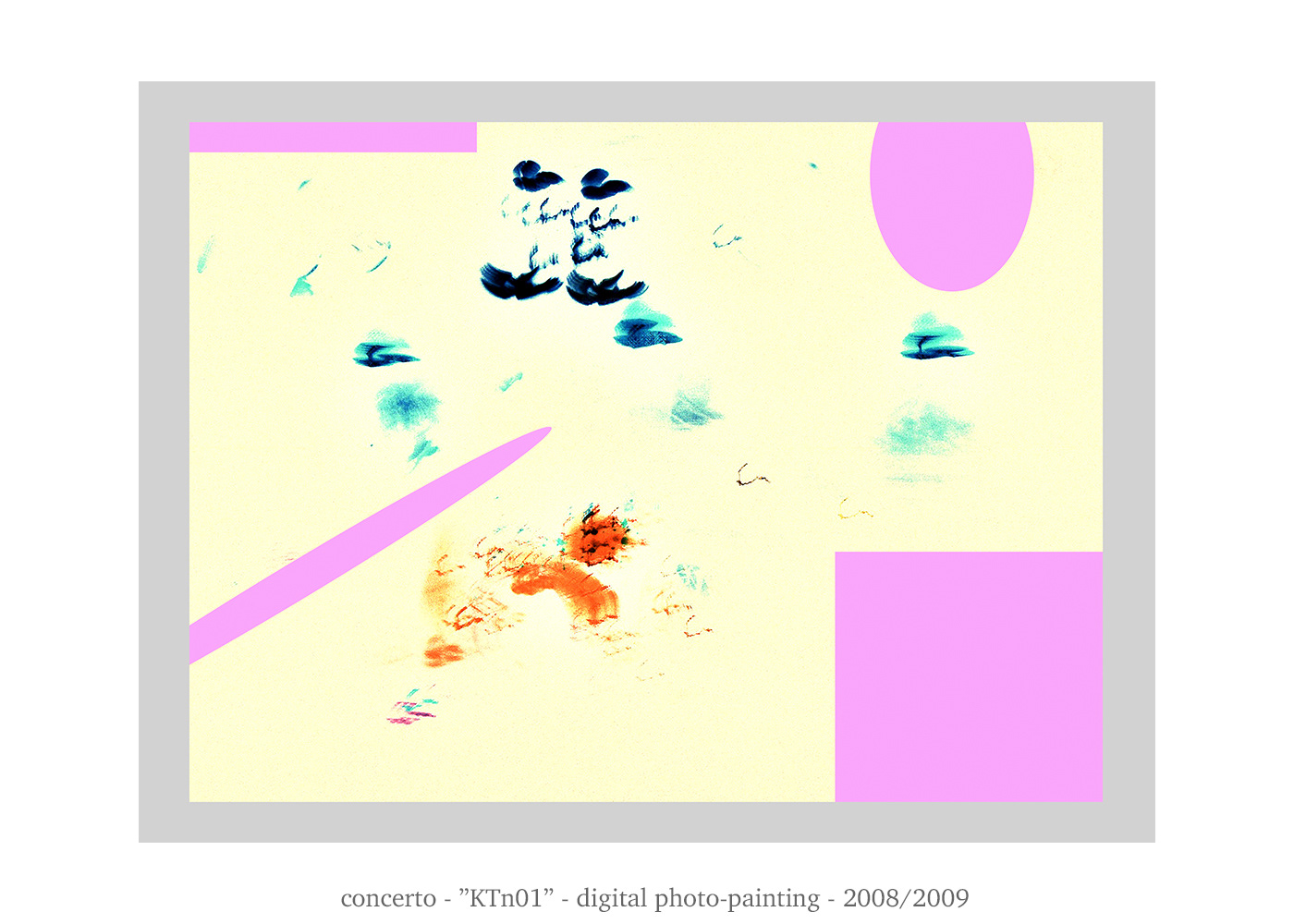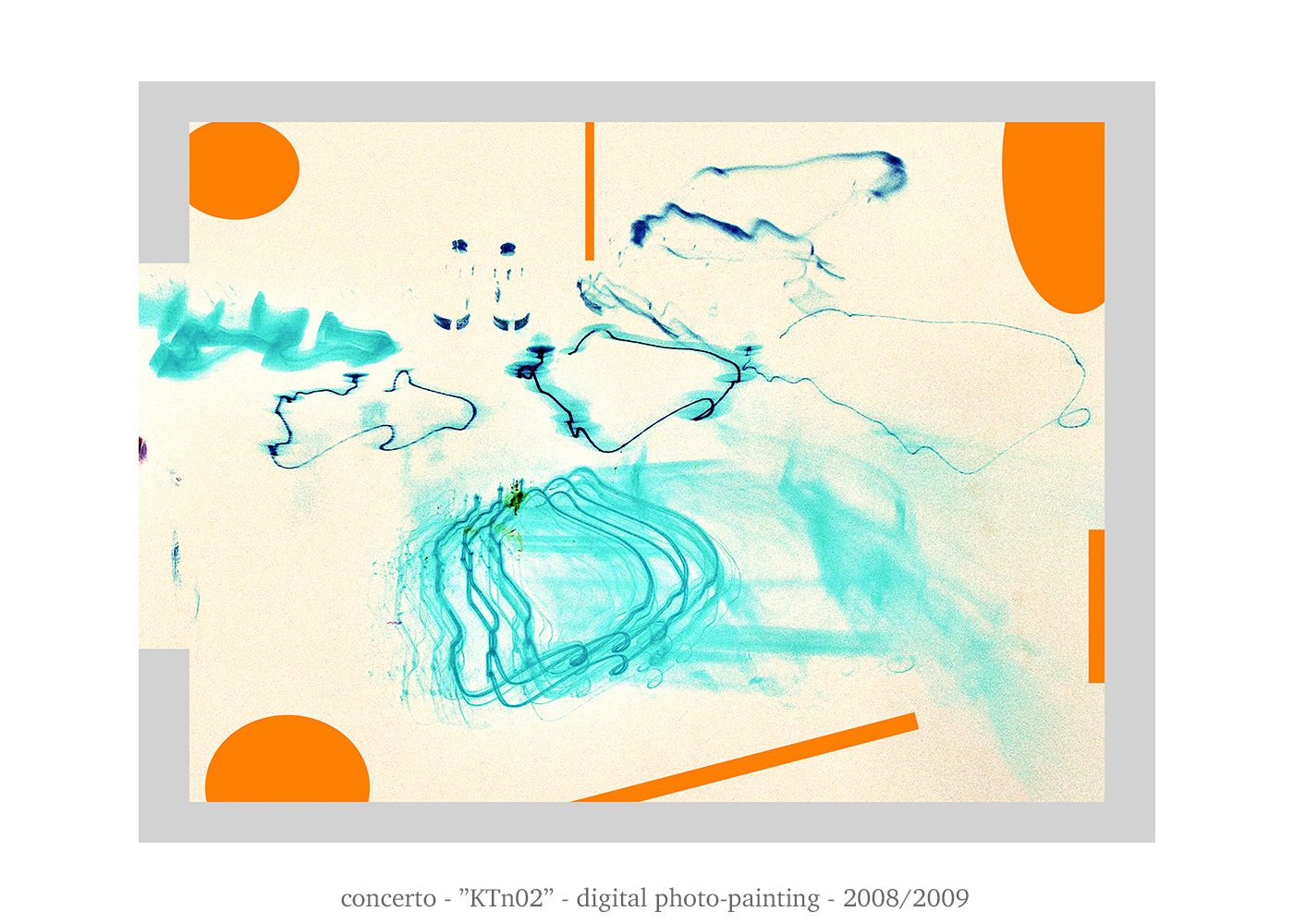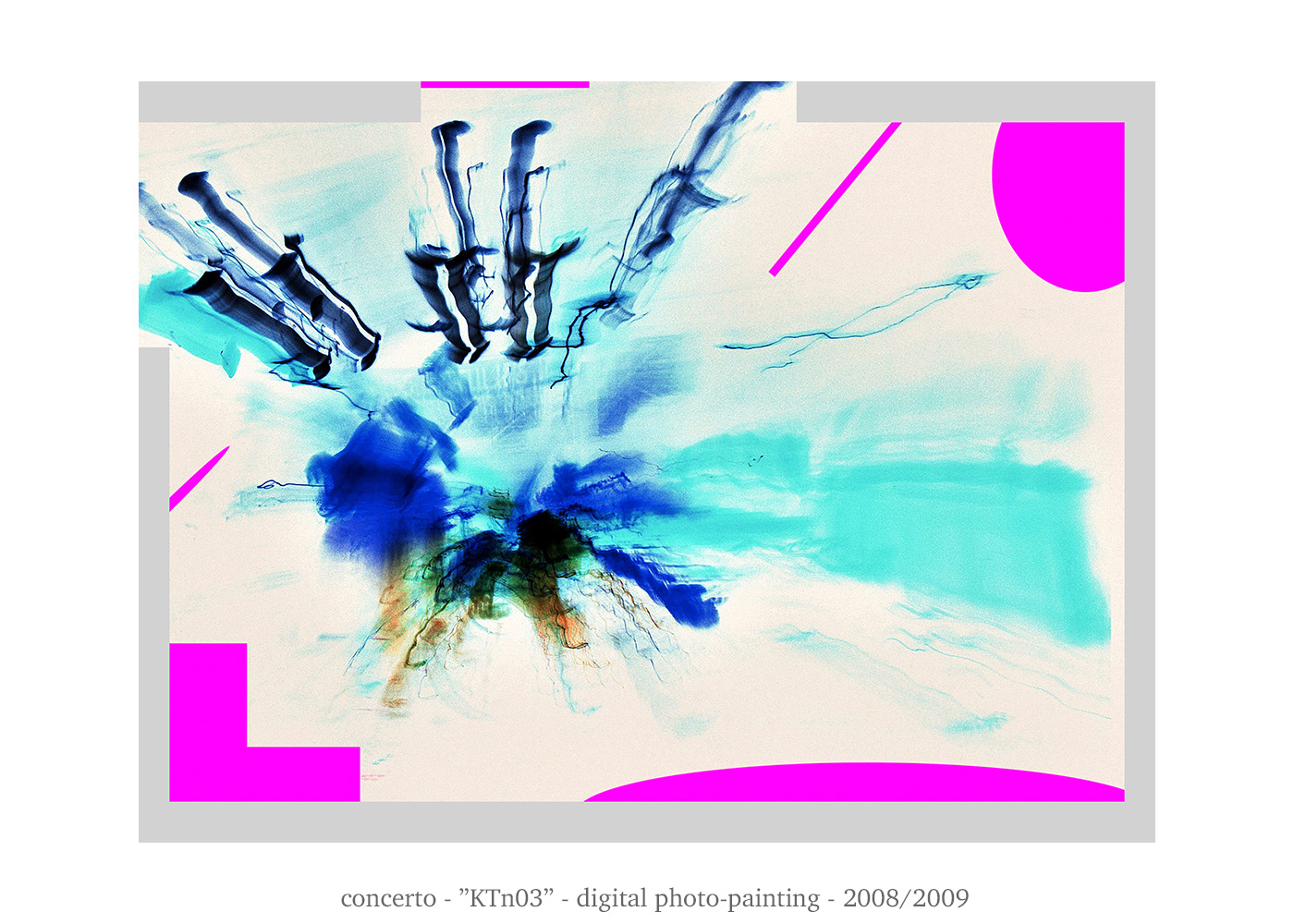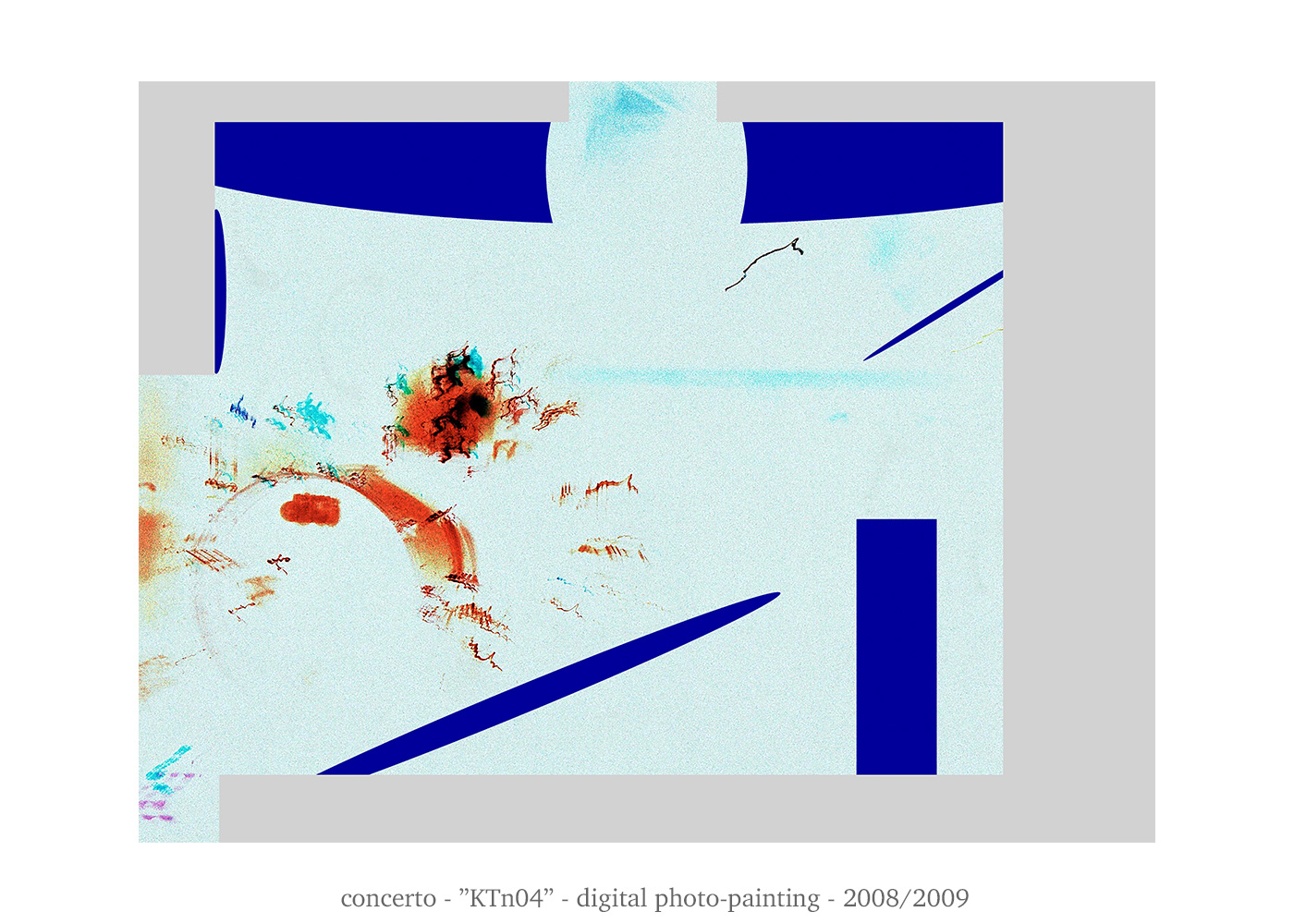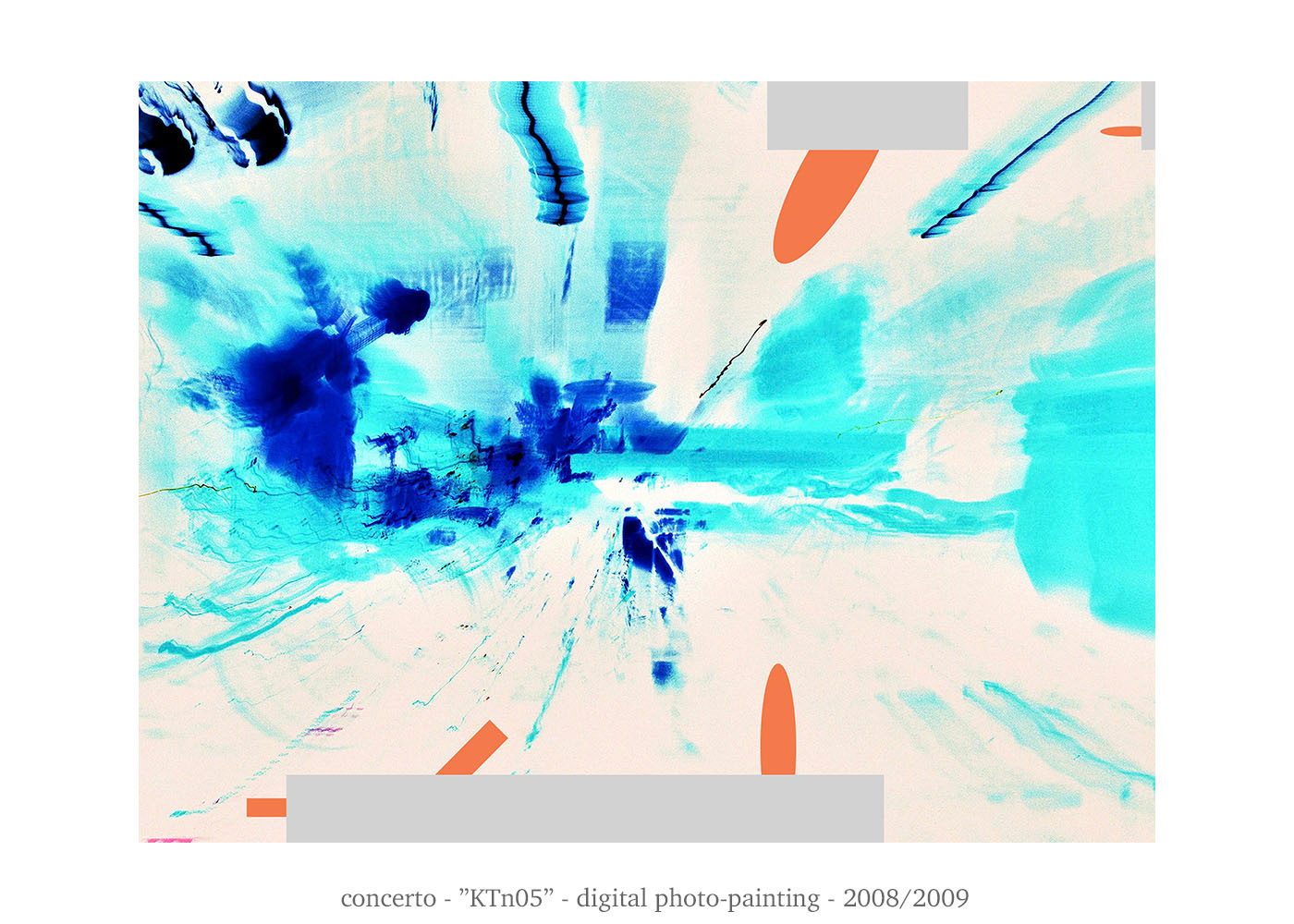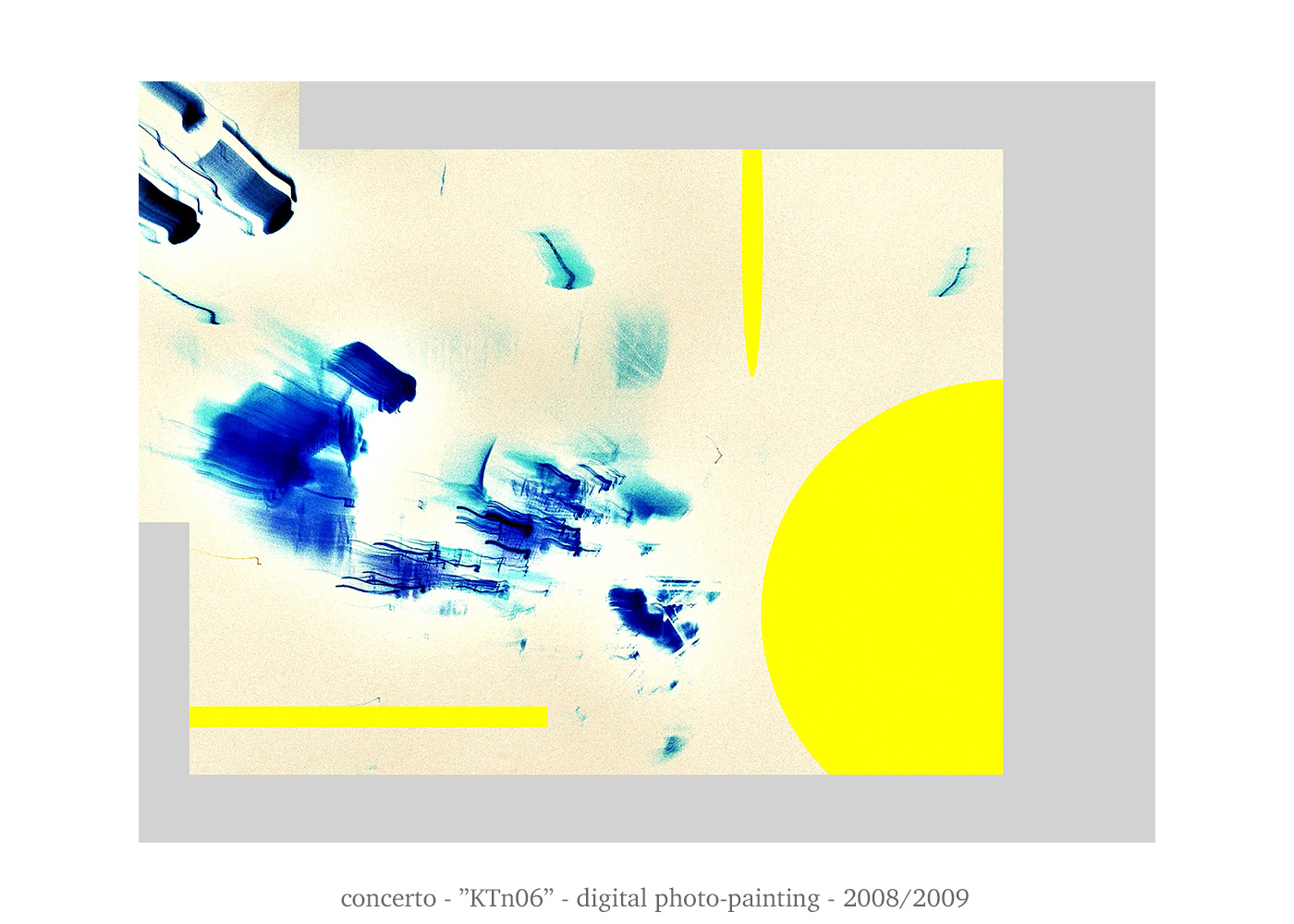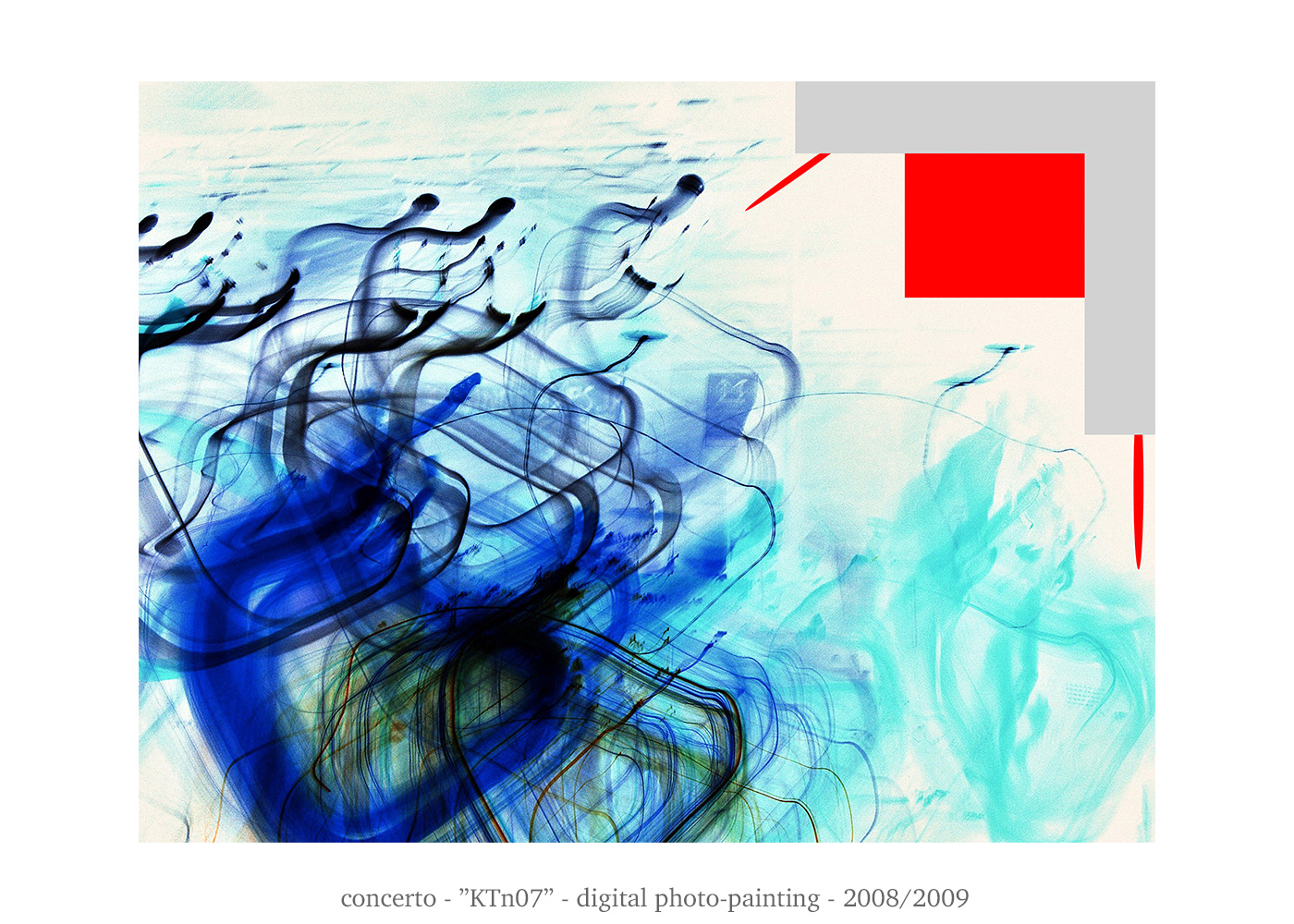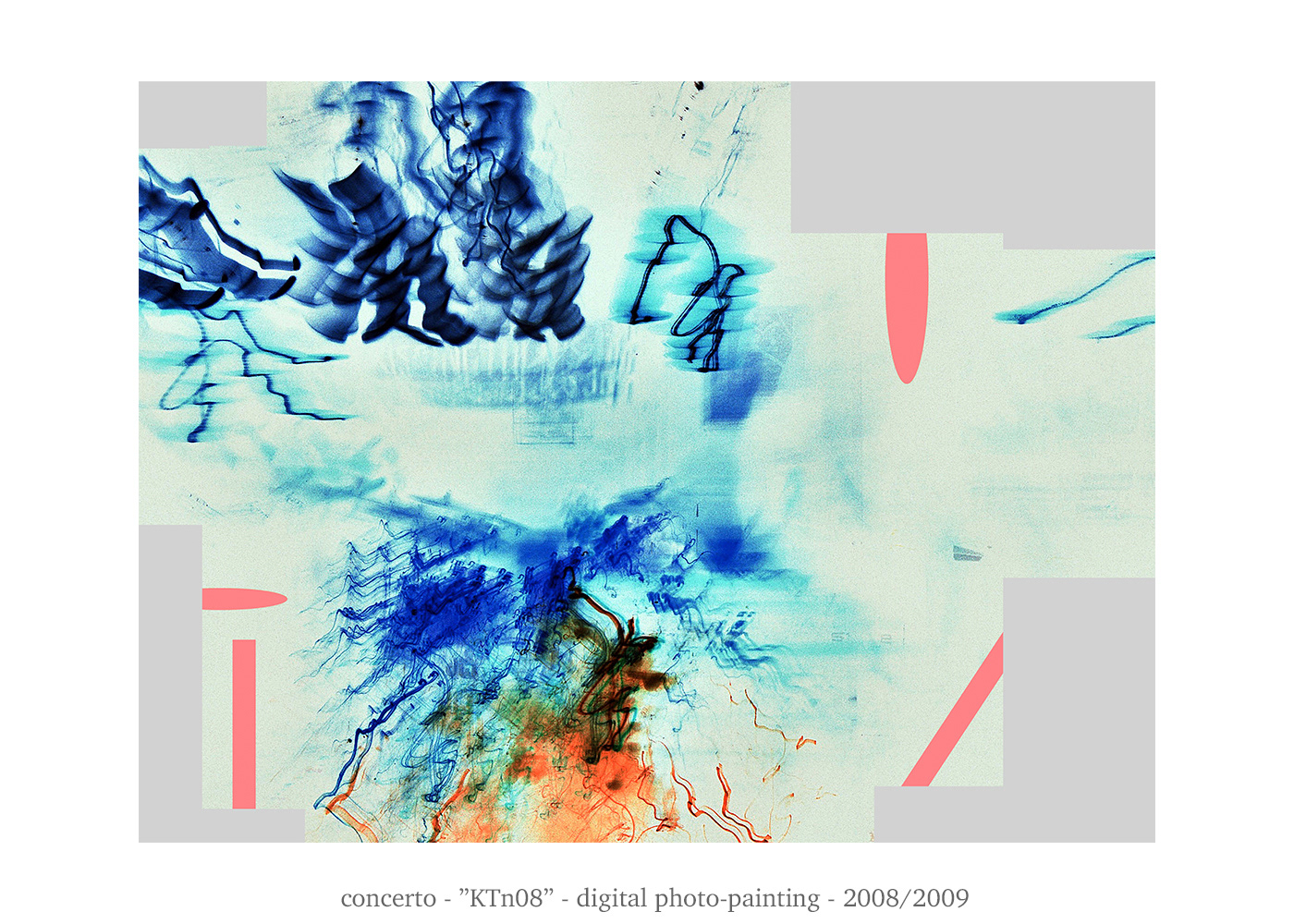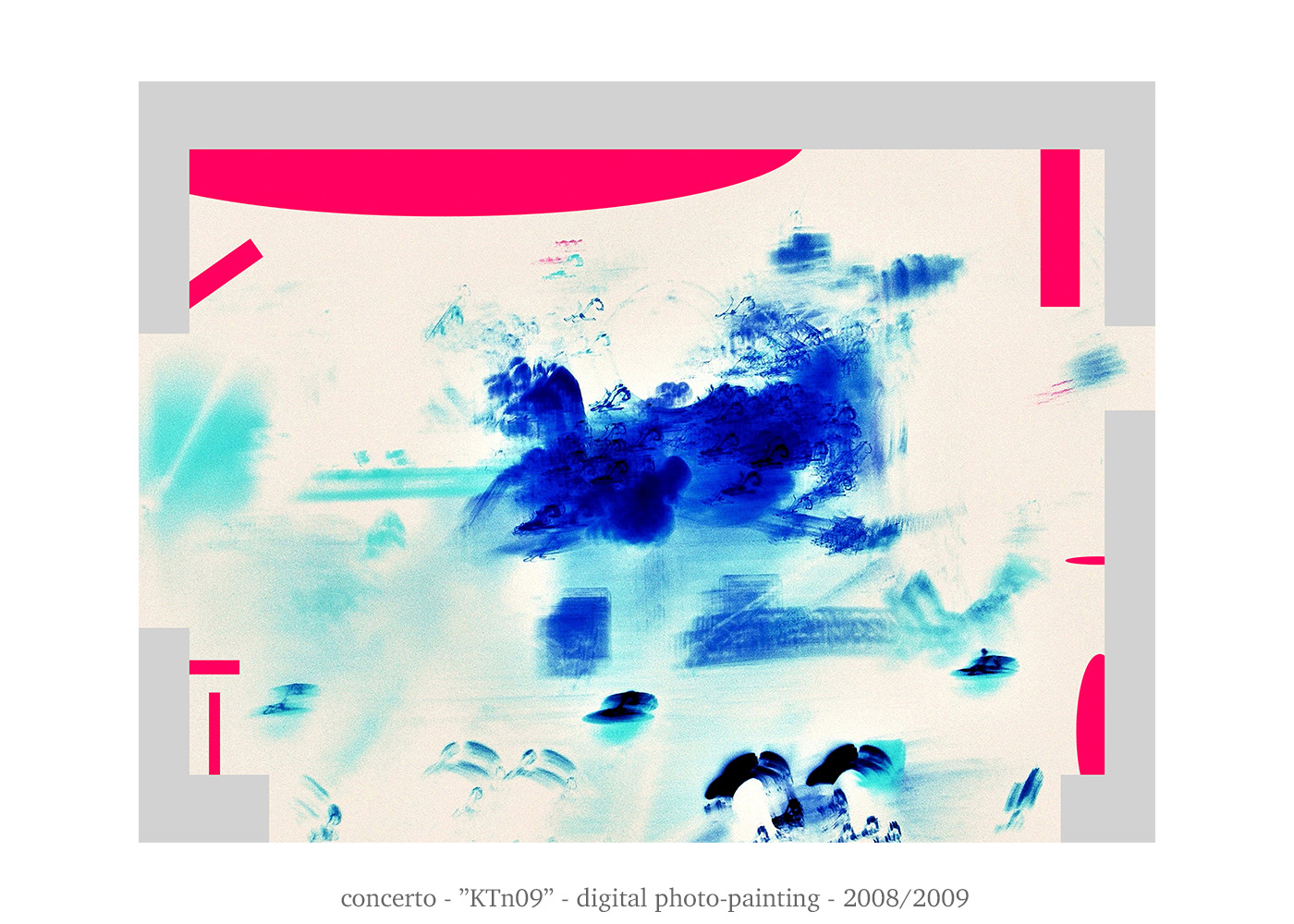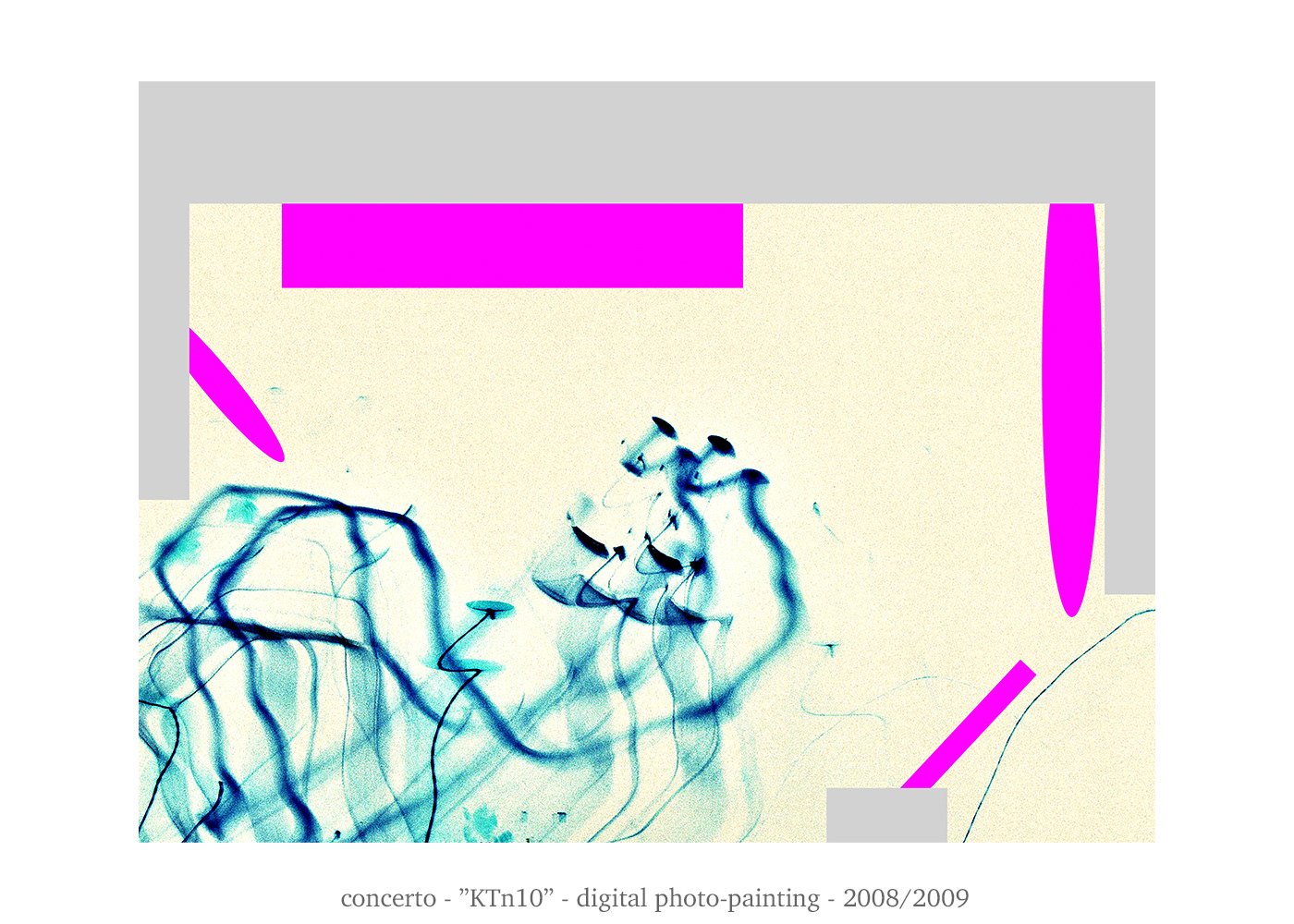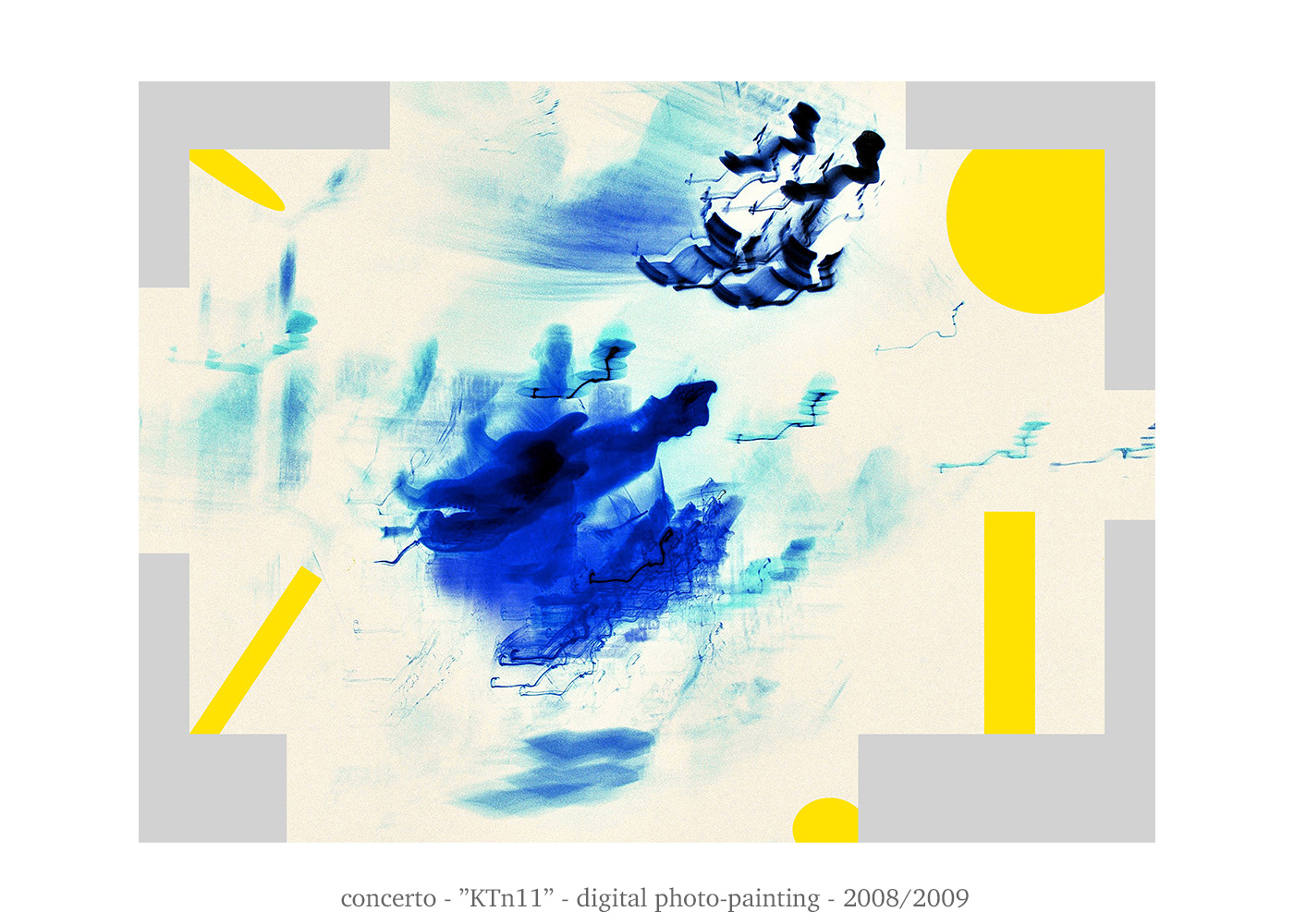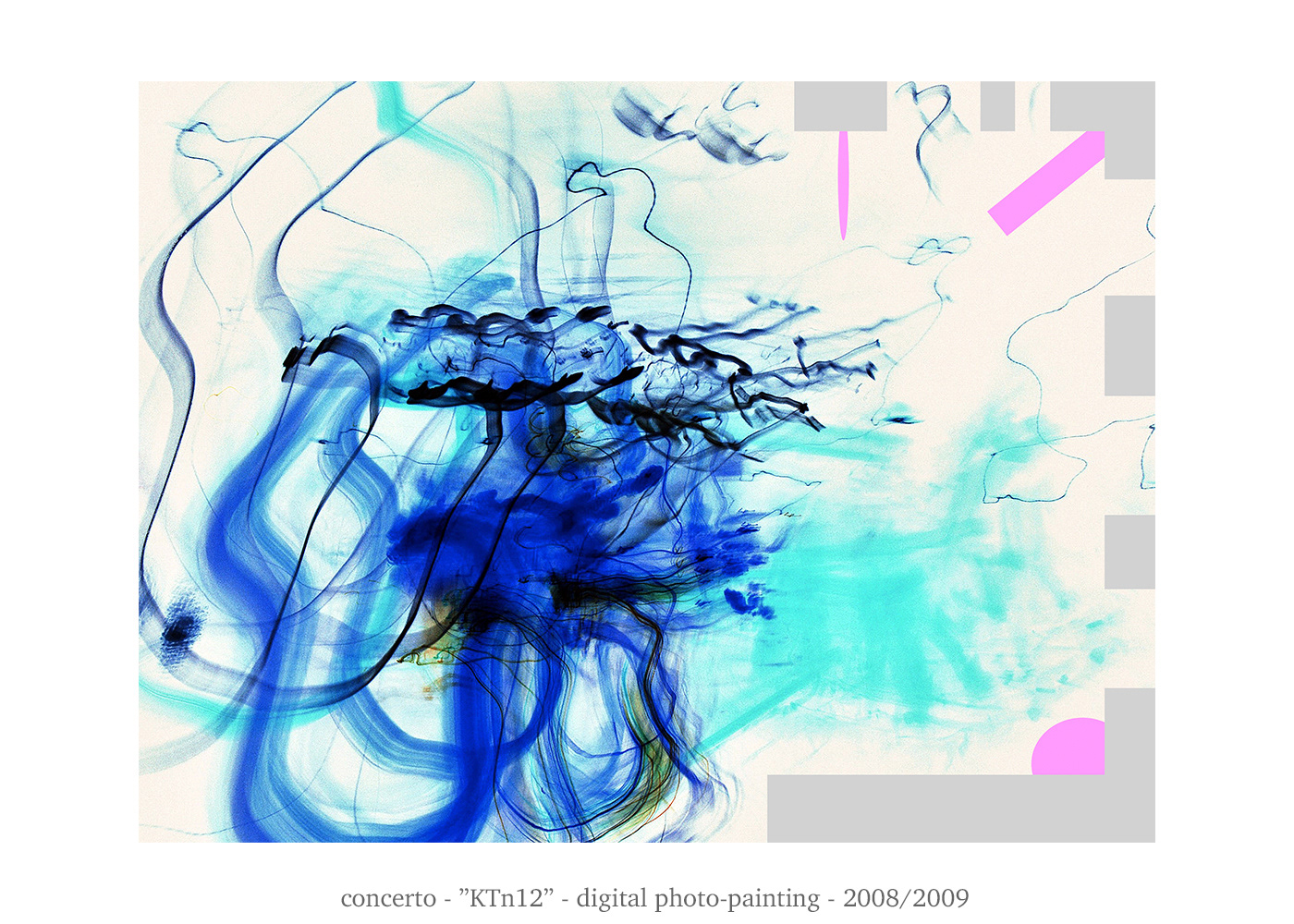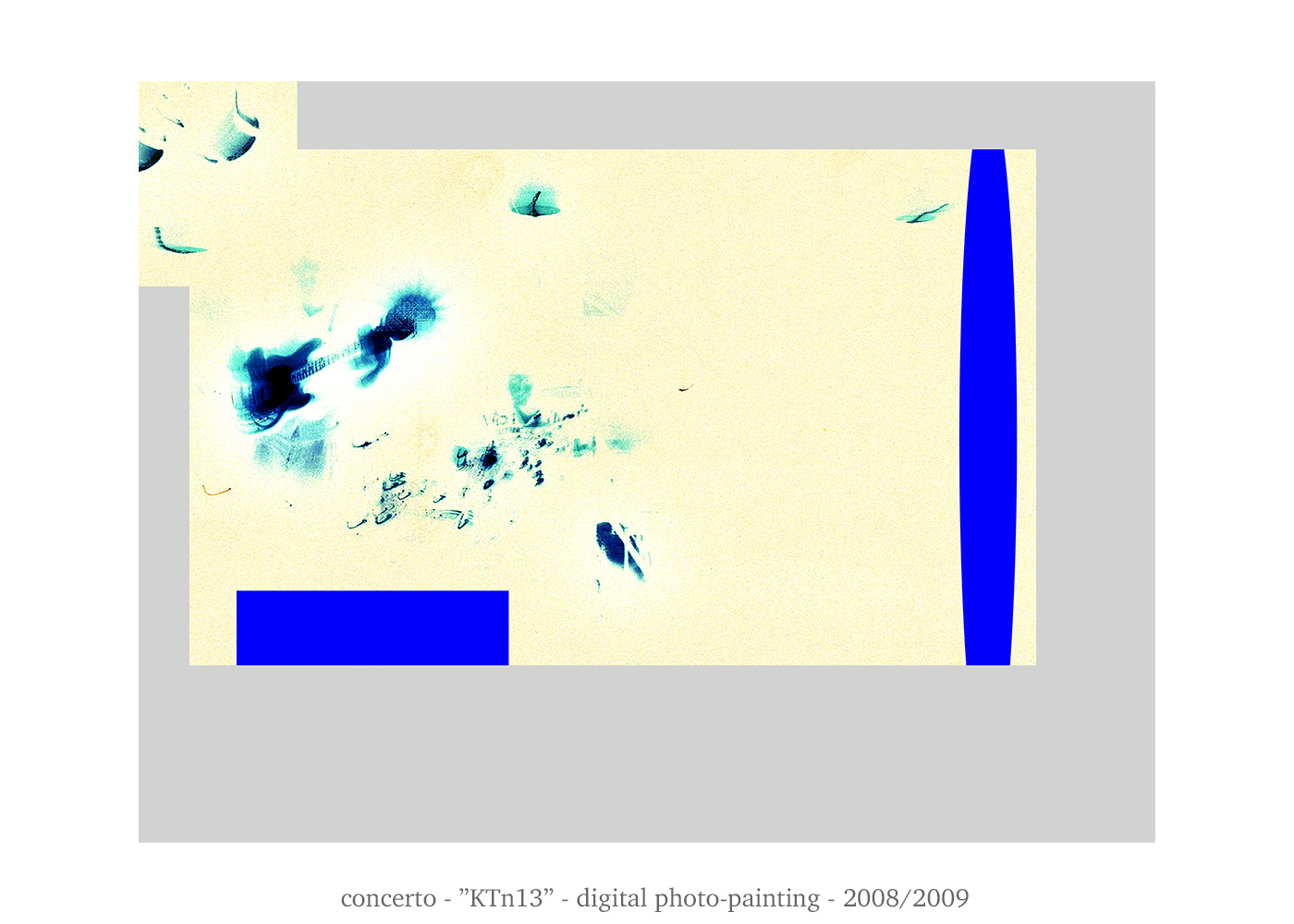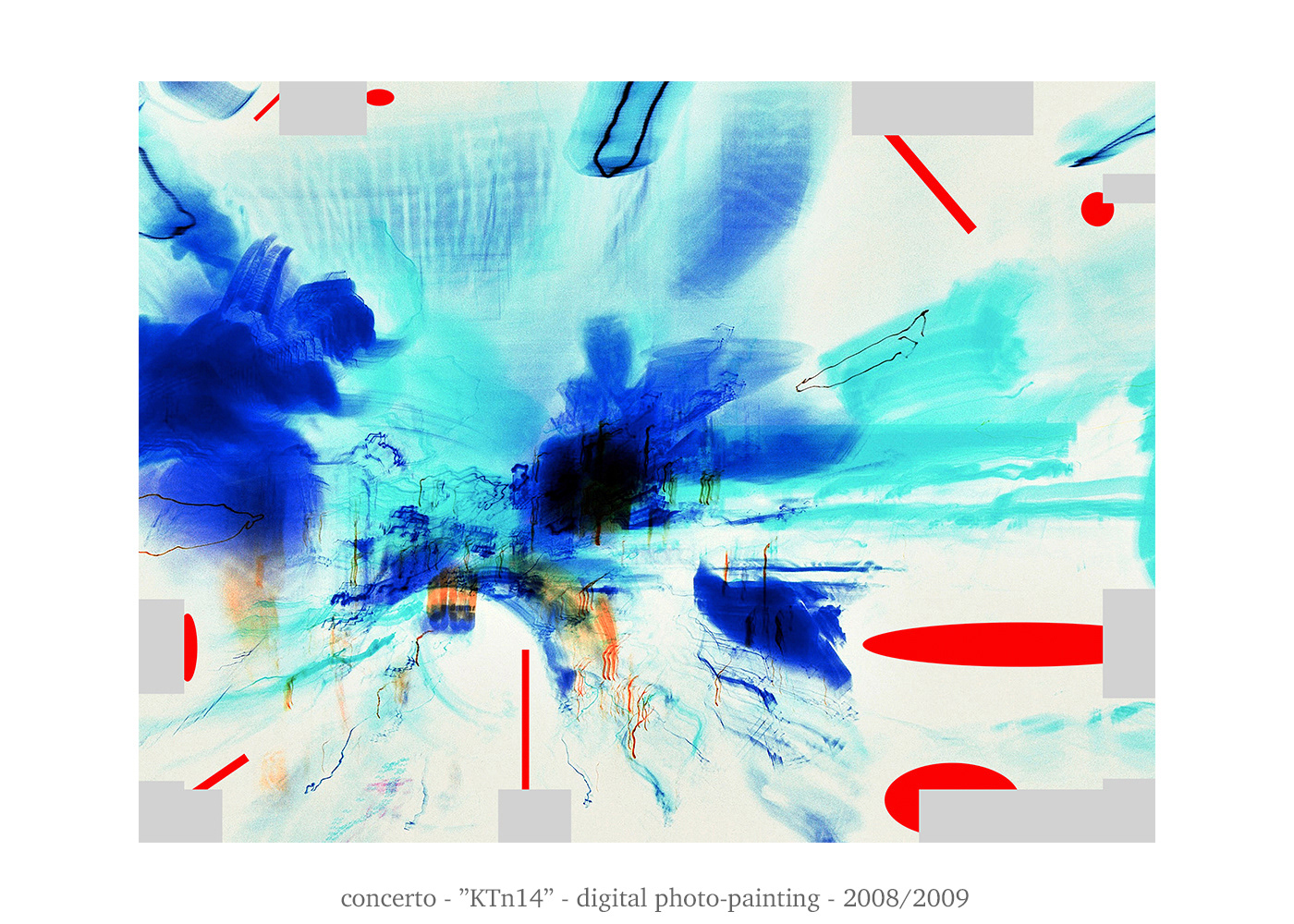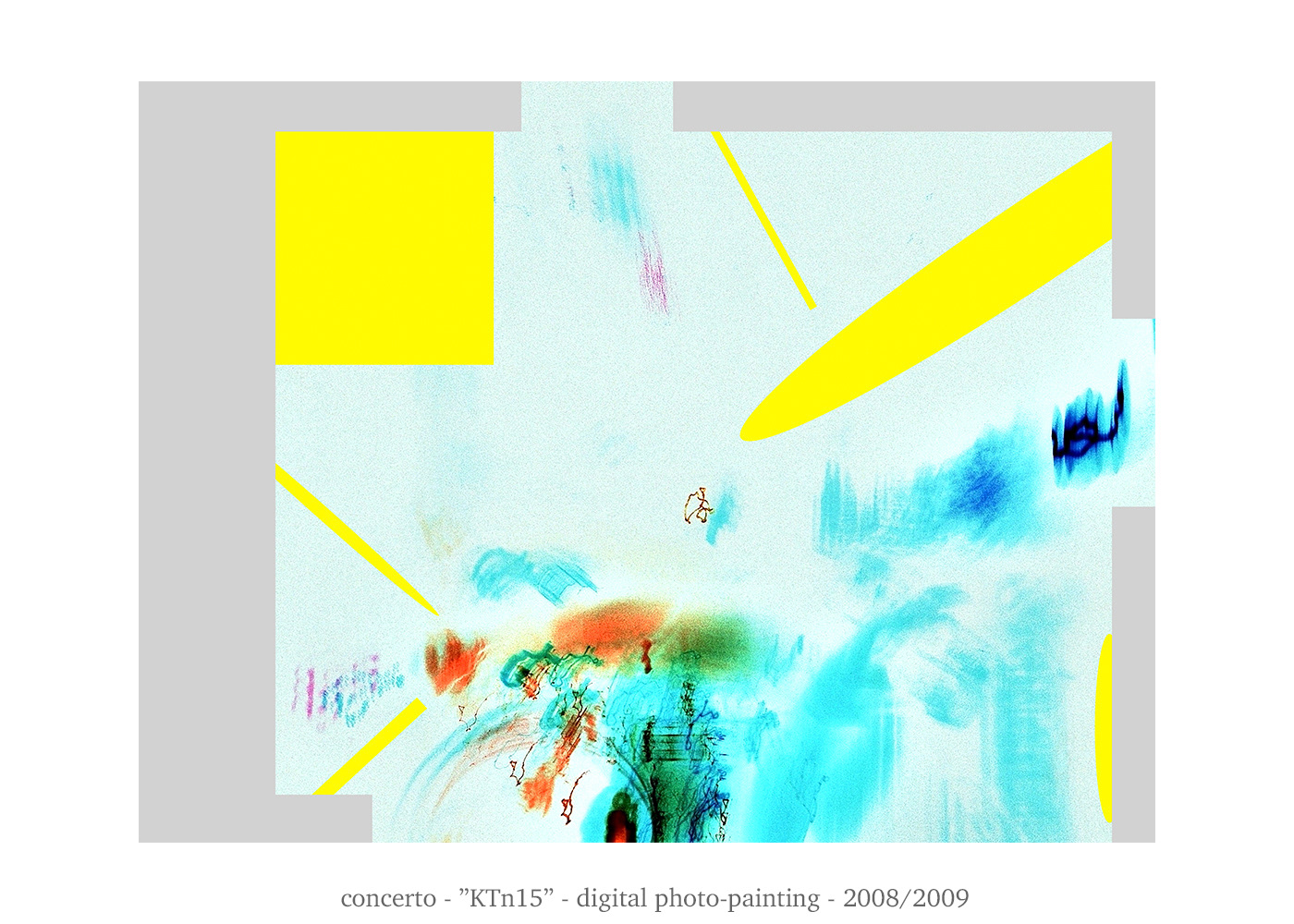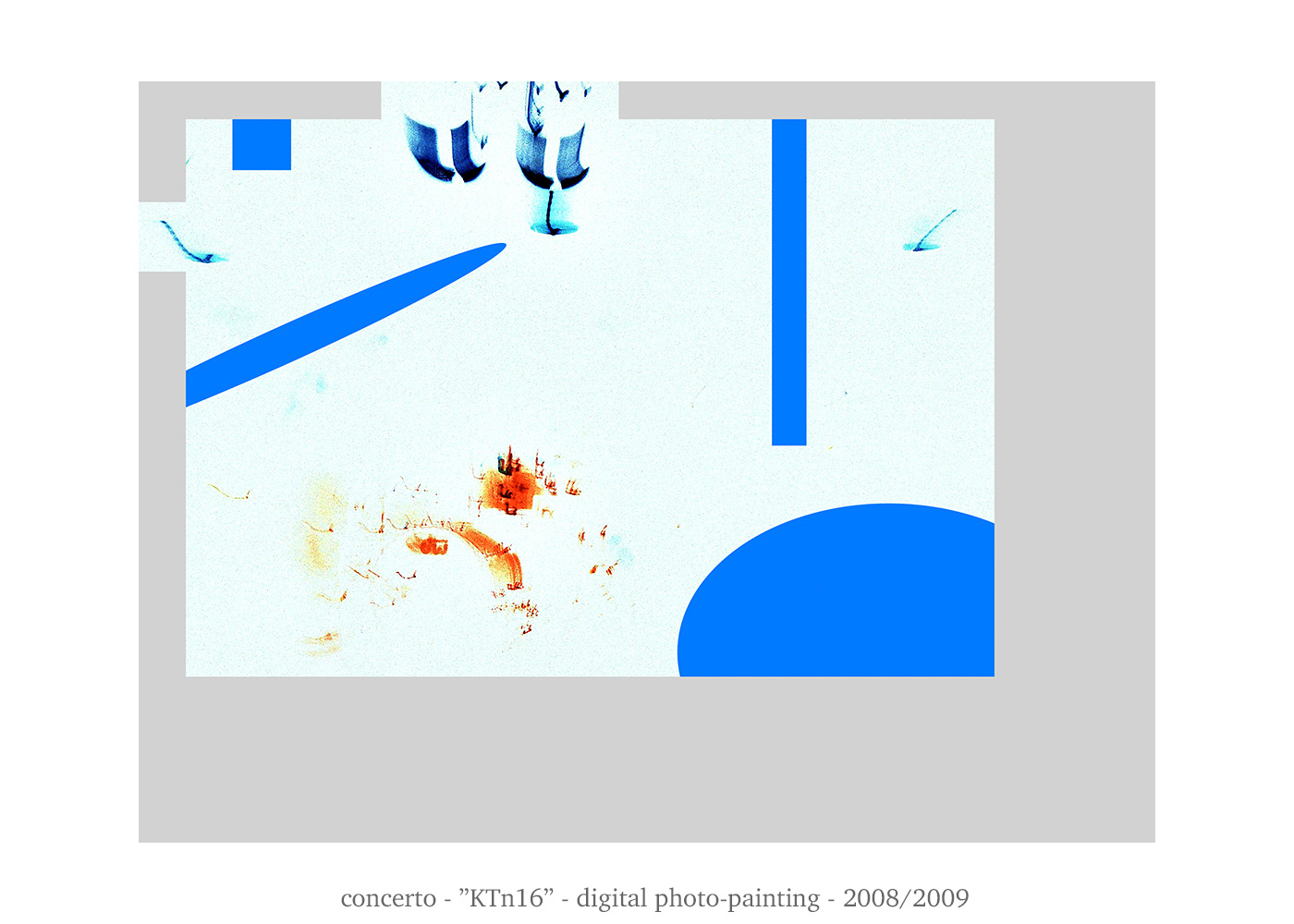 Ogni opera è riprodotta in tirature limitate (o uniche), in varie dimensioni.
Tutti gli esemplari saranno prodotti in stampa fine art su carta e/o tela certificate "museale", corredati di certificato di garanzia e certificato di autenticità "Digigraphie by Epson" e firmati dall'artista e dallo stampatore.
Each work is reproduced in limited (or unique) editions, in various sizes.
All copies will be produced in fine art print on "museum" certified paper and / or canvas, accompanied by a guarantee certificate and "Digigraphie by Epson" certificate of authenticity and signed by the artist and the printer.